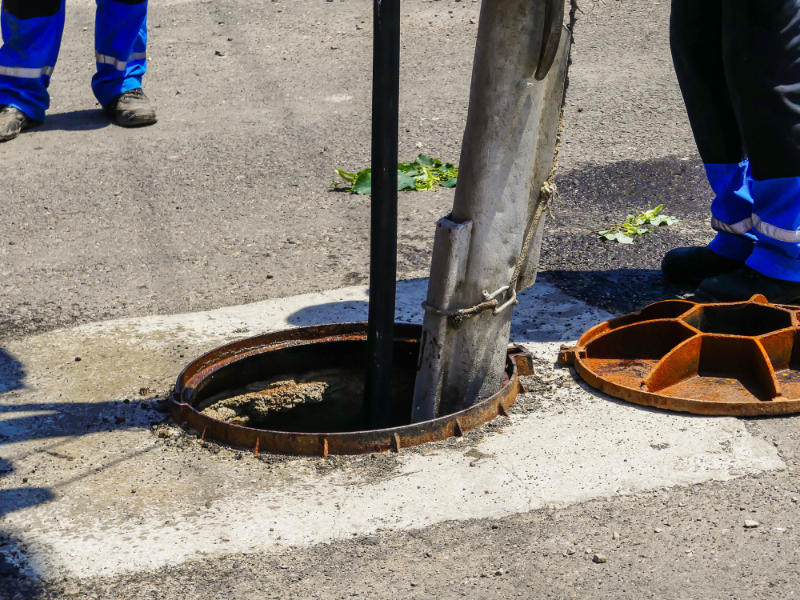 It is very important that business establishments have a regular preventive maintenance program on their septic system that includes periodic septic pumping. The absence of regular preventive maintenance could cause a failure in the system that is very detrimental to the business. It could not only cause inconvenience to both clients and employees but it could also mean loss of business, heavy toll on income, more extensive damage and expensive repairs and loss of profits. A failed septic system can also cause health problems to both clients and employees.
Routine septic pumping services are an important element of a preventive maintenance program for a commercial septic system in order to keep it healthy and in good working condition. Sludge, slime and other contaminants and impurities can accumulate in the system, but periodic septic pumping will help keep the build up at a manageable level. Regular septic pumping service will also aid in identifying potential problems that may just be waiting to happen.
Call us at SewerMan of Mount Tabor, NJ for a consultation on your septic pumping needs. Our expert technicians and plumbers can recommend an affordable and appropriate option for your business.
For Commercial Septic Pumping in Mount Tabor, NJ Call (866) 268-1769
Amazing service! SewerMan was very fast to come and fix my issues.

Jeremy P.

SewerMan is great!! Awesome workers and amazing service!

Charlie M.
How Commercial Septic Pumping is Performed
Before the septic tank can be pumped out, a technician must locate the main and the 2nd compartment of the septic tank. For it to be properly pumped out the baffle lids should also be uncovered so that the technician can check the inlet baffle for clogs. This will also enable the technician to clean the screen of the baffle outlets.
Technicians from a reliable septic tank pumping company, such as SewerMan of Mount Tabor, NJ, will first check the condition of the septic tank and its contents before septic pumping is done. If they find that the septic system needs pumping then they will proceed to pump. The technicians of the commercial drainage company will drain the septic tank and dispose of the waste legally. While doing the septic pumping, the technicians will also inspect the outlet and inlet pipes and they will determine the thickness or the depth of the sludge which will give an indication as to how frequently the septic tank should be serviced. Septic tanks of commercial establishments are usually large and if they aren't serviced regularly they can accumulate grease or chemical build up that could harden and cause trouble such as overflows and backups inside or outside the building as well as cause drain problems.
The technicians will drain the septic tank, clean baffles, inlets and outlets, open and unclog septic lines, inspect the septic tank and septic system, and even introduce or supply treatment for bacteria. The technician will then prepare a comprehensive report for submission to the business owner. This report will include recommendations for how often to get the septic tank serviced as well as a report on the condition of the tank and field.
At SewerMan of Mount Tabor, NJ we are dedicated to providing you with outstanding commercial septic pumping services for your septic system. Call us to schedule your service appointment today.
Some services are only offered at participating locations.