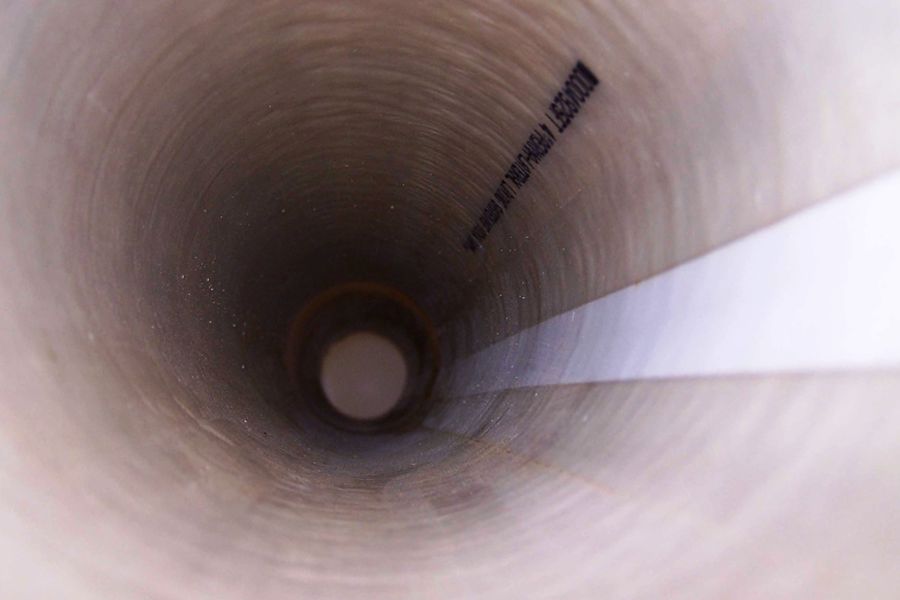 Pipe relining is a new maintenance technology employed to rehabilitate old pipes. This is most applicable in old houses that have been built with sewage pipes made of metal. In the past, sewage pipes were made only of metal because this material is the only one deemed to have the needed durability and strength to withstand the rigorous requirement of a sewer pipe. Metal, however is subject to corrosion and eventually breaks down because of rust. Corrosion on metal pipes is caused by acidic substances introduced to the system and when the metal pipes start to rust they can reach a point where a slight ground shift causes fissures that results in leaks.
Sewer lines need to be leak proof because the liquid flowing through these pipes my carry coliform bacteria and other contaminants that are bad for human health. It can pollute the ground and even contaminate the source of drinking water. It is therefore critical to have these metal pipes sealed and made leak proof to ensure the health of families as well as keep the environment free of pollutants and contaminants. Pipe relining is the most cost efficient way to achieve this.
At SewerMan of Absecon, NJ we are proud to offer quality pipe relining services. Call today for more information.
For Pipe Relining Services in Absecon, NJ Call (866) 457-5439
Thank you for your fast response in helping us get our toilet unclogged

Jarrod T.

Quick, polite and professional service. Showed me where the clog was then demonstrated how it was then resolved. I would use this company again without hesitation.

Deborah
How pipe relining is done
Sewer pipe relining is the favored method of rehabilitating pipes because of its cost effectiveness. This new technology was developed to deal with the dilemma of relining small sewer and plumbing pipes ranging from 2 inches to 8 inches in diameter. At SewerMan one of the methods we use is a fiberglass pipe liner coated with PVC. Inside the pipe liner is a shatter-resistant polyester tube packed with liquid resin that ensures the pipe liner's adhesion to the existing pipe. The resin filled pipe liner is turned inside out in a perfect inversion process with the use of compressed air and compressed firmly against the existing pipe until the liner is fully adhered. The final result is an almost new sewer or plumbing pipe.
Trenchless pipe relining technology
One of the newest pipe relining technologies is the trenchless pipe relining technology. This technology utilizes a detection device that is introduced into the existing pipe. As this device is pulled back it leaves a line of resin that is impregnated with fiber that toughens and become an interior pipe, reinforcing the old pipe making it leak proof and stronger. The trenchless pipe relining technology does away with costly and troublesome digging particularly if the pipes are located underneath a structure or the house.
We are proud to offer this cutting edge technology at SewerMan.
The Advantages of Using Trenchless Pipe Relining Technology
Lessens probable damage on the pipes in the future and also reduces services required for excavations and digging.
Repairs plumbing and sewer lines and strengthens them without having to dig or excavate.
Does away with costly concrete repair, street repaving and traffic rerouting or control.
Pipe relining offers tremendous cost savings over replacing pipes. Call SewerMan of Absecon, NJ today to get an estimate for pipe relining at your location.
Some services are only offered at participating locations.